Summer in On! Central Charters brings 70+ folks to Seldovia today!
---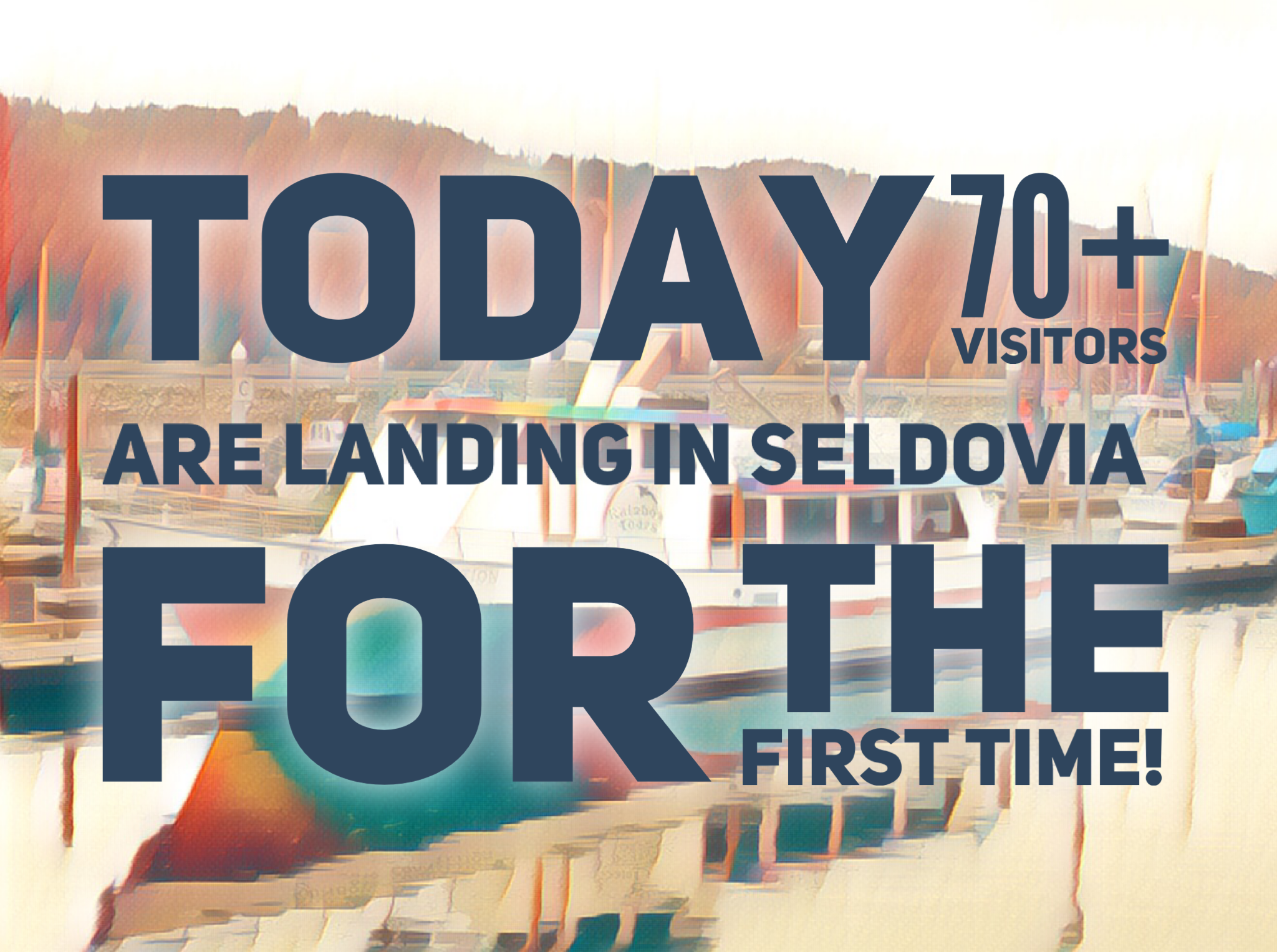 Thankful for our summer tourists and the
blue skies in Seldovia today!
Tim Cashman, from Central Charters let me know that 70+ folks are coming across from Homer TODAY, Friday, May 24th to see Seldovia! Welcome summer! It's going to be a busy day!
"Thank you Tim! We appreciate all you do to Showcase Seldovia!"
Have you heard the ads on the radio regarding Lands End and the trips to Seldovia? Central Charters is doing a big promotion with Lands End, and folks are hearing about Seldovia more and more on the peninsula as a getaway and adventure close to home!
Special opportunity for Seldovia businesses: Tim also let me know that they have room in their office in Homer on the Spit to promote Seldovia businesses! In fact, he's dedicating the whole rack to Seldovia!! If you have rack cards that describe your business, activities, menus, etc. please take them down to the boat, (either the Discovery or the Rainbow Connection) while they are in our harbor, and Central Charters will place them in the Seldovia display. Let's fill the display with Seldovia goodness! What a great opportunity!
Have a great day everyone!
On another note: The Seldovia brochures are going to press and we'll have them next week, and the walking map is on its way! We'll keep you posted, and as soon as they are here we'll let you know where you can get your supply for summer! Thank you for your patience!